Who invests in the Spanish property market?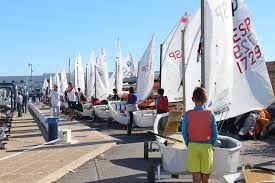 Foreign investments in the real estate market reach almost 70%
It is not a secret that Spain is a country with a privileged climate, dreamy beaches and people as warm as their homeland. And that is why it has always attracted and will continue to attract those who want to buy a home here. It is thanks to this that, also taking into account the start of the recovery of the real estate market since 2014 with an increase in foreign investment of 12%, today 68% of total investments in Spain in this sector come from outside.
The leaders in terms of investments are Europe and the US, which together account for 57% of total foreign investment. And among the European countries lead Britain, Germany and France, whose investments reach 73% of European totals.
In total numbers, most of the investments, for a total of 3.4 billion euros corresponds to the sales of homes, where 68% of the investments are foreign, which is comparable to the data obtained in recent years.
In second place is the market for office buildings, which has received 19% more foreign investment compared to the previous year, thus reaching the amount of 2.8 billion euros.
The logistics sector has also seen strong growth, with growth reaching 61%, standing at a historical figure of 1.3 billion euros, where foreign capital is 87%.
And also 1.15 of billions of euros has received the market of commercial premises in the main streets across the country, which practically doubles the results obtained last year.
24 Jan 2019
Latest News

Discover the coast on J/109 Mevilla-Jumbuck With our experienced skipper we offer you day charters...
Read more + 14 May 2020

Are you passionate about the sea? Is your dream to live in a place where the sun always shines? MEVILLA has fabulous...
Read more + 20 Feb 2020

If you want to live in the tourist Orihuela Costa, you will be surprised to discover the beautiful surroundings where our...
Read more + 14 Nov 2019