TRAVELLING IN SPAIN IS POSSIBLE AGAIN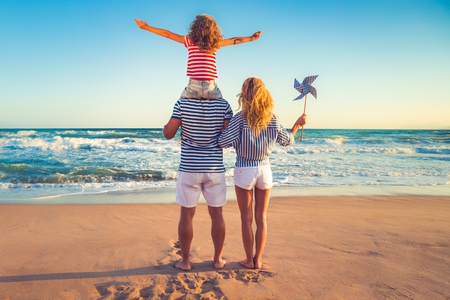 Travelling in Spain is possible again
We are happy to announce that from November 2020 the borders of Spain are open again for the people willing to travel to this amazing country.
People can travel to Spain if they are travelling from the European Union, from a country in the Schengen area, or from another country which has a reciprocal agreement with Spain for accepting travellers. This last group comprises Australia, China, Japan, New Zealand, Rwanda, South Korea, Singapore, Tunisia, and Uruguay.Certain countries have established restrictions or quarantine periods on people arriving from Spain.
This countries are: Germany, Austria, Belgium, Canada, South Korea, China, Denmark, Slovenia, Finland, Georgia, Greece, Italy, Norway, Japan, Netherlands, United Kingdom, Uruguay, and Tunisia.
Please do not forget to fill in a health control form (FCS) and sign it electronically before travelling to Spain. You can access the form and sign it via the Spain Travel Health website or apps for Android or iOS devices. After you sign it you will receive a QR code which you must present when you arrive in Spain (it is valid in both digital and printed formats). Remember that you must fill in a separate form for each trip and each person.
All travellers arriving in Spain will go through a health check. This check may include having their temperature taken, checking their documents, and a visual examination of the passenger's state of health. In all cases, you must show your health control form (FCS).
What about Traveling from Russia to Spain
Since mid-November, S7 Airlines has been launching charters from Moscow to Spain, and those passengers who are allowed to fly under the current restrictions will be able to use them.
In accordance with the permission of the Federal Air Transport Agency, S7 Airlines plans to operate weekly charter flights from Moscow to the cities of Alicante and Barcelona.
The next charter flights are planned to be performed according to the following schedule:
from November 13 (Friday) - Moscow - Alicante - Moscow;
from November 15 (Sunday) - Moscow - Barcelona - Moscow.
Air tickets for flights to Moscow can be purchased by Russian citizens, as well as foreign citizens who have the right to enter the Russian Federation. Before boarding a flight, foreigners must present to the control officers a certificate of a negative PCR test for coronavirus with a validity period of no more than 72 hours. S7 Airlines reserves the right not to allow passengers who do not meet the specified conditions of carriage to fly.
Mevilla Real Estate Company is waiting for you
After a long summer without mediterranean sea and sunny beach if you decided to buy a property in Spain do not forget to visit our exclusive catalogue of available properties in Orihuela Costa. We will be more then happy to meet you and help you to find your dream home in Orihuela Costa, Spain.
Mevilla real estate company is waiting for your arrival and our employees will be happy to assist you.
For more information please contact us: info@mevilla.com / 0034 606 046 275
Sincerely,
Mevilla Real Estate
12 Nov 2020
Latest News

Mevilla on the popular TV show "A place in the Sun" Mevilla - how we expand your possibilities when selling your...
Read more + 25 Nov 2021
Since the day of today military certificates which was obliguatory to obtain for non-Eu Residents when purchasing a...
Read more + 2 Jul 2021
The Alicante Association of Real Estate Agents points out that national buyers have partly compensated for the fall in...
Read more + 13 May 2021