Properties Virtual tours in Orihuela Costa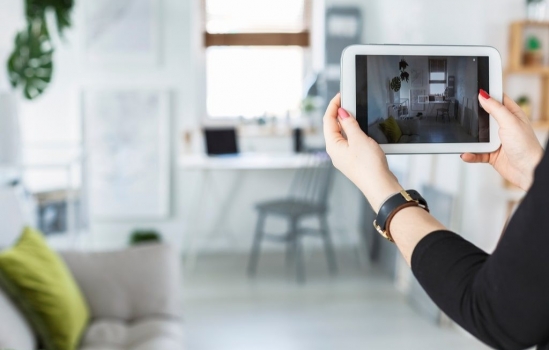 Properties Virtual tours in Orihuela Costa
The sale of your house does not stop
We are finding an increase in online activity and property inquiries from clients who wish to purchase an Orihuela Costa property, but our clients cannot come to Spain for viewing the properties due to current travel restrictions imposed by COVID-19.
At Mevilla real Estate, we adapt to any change. Thanks to technology, we can show you a house easily and transparently, whatever the situation. We adjust our tools to your needs so that you do not have to paralyze the buying and selling process and we help you to find properties as soon as possible.
How virtual tours work
Anyone interested in buying and selling houses in Orihuela Costa will be able to visit the properties without making appointment in person. In this way, they will be able to get an idea of their distribution and ask all the questions that may arise.
Virtual tours are giving possibility to our clients to view a property with one of our agents via video chat, so you can receive a real perspective on the property that interests you. Our agents will take you through the property explaining everything.
We can use Facetime or WhatsApp to make a video call directly during the visit.
If there is a property that interests you, you can contact us to book a Virtual Tour. We have a multilingual team and the agent who speaks your language will make a video call with you from the property.
Book your virtual tour
To book your virtual tour, simply contact our agency by phone or email and one of our employees will be happy to assist you.
+34 606 046 275
Sincerely,
Mevilla Real Estate
9 Nov 2020
Latest News

Mevilla on the popular TV show "A place in the Sun" Mevilla - how we expand your possibilities when selling your...
Read more + 25 Nov 2021
Since the day of today military certificates which was obliguatory to obtain for non-Eu Residents when purchasing a...
Read more + 2 Jul 2021
The Alicante Association of Real Estate Agents points out that national buyers have partly compensated for the fall in...
Read more + 13 May 2021