Our estate agents in Cabo Roig help you find your ideal home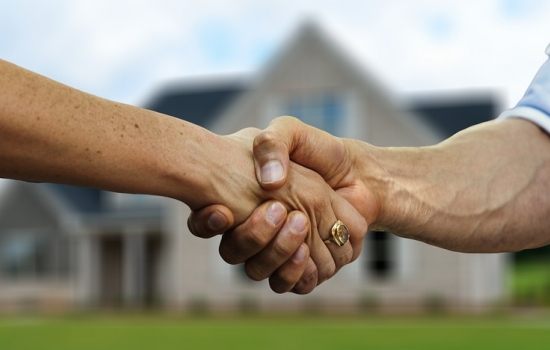 The coastal real estate market continues to be a great attraction for foreigners, especially those from the United Kingdom. There are those who look for a first home to live peacefully or a second summer residence where they settle near the coast . Our estate agents in Cabo Roig study your profile of the applicant to fit perfectly in one of our properties.
As expected, in summer the demand is very strong. The holiday rental of a resale property in Orihuela Costa (Campoamor, La Zenia, Villamartin, Cabo Roig, etc.) are the order of the day . However, there are other plaintiffs, with a lower percentage than the previous one, who want to extend their stay in the south of the Costa Blanca and decide to buy a new construction or resale home to meet their sun and beach needs .
Cabo Roig is a very attractive tourist spot for foreigners . In these places the best part of Spain is discovered: the long hours of sun, the refreshing baths between crystalline waters and the unique atmosphere of beach bars . Foreigners who usually live in gray-day conditions will appreciate it more than anyone else.
The estate agents in Cabo Roig who make the best decisions for your well-being
What can our estate agents offer in Cabo Roig? First, the security of finding a safe and quality home among our fabulous apartments, bungalows, duplexes, townhouses, villas .
The acquisition of a home is the best way to save for the future . When we think of buying a house in the long term, our mind sets to work at the foot of the canyon being more aware that in the future all that money will be well invested in our future home, the one that we had dreamed so many sleepless nights.
For the investment of a property it is necessary to know a series of legal procedures that can easily escape us. Only an estate agent can advise you so that the whole process is carried out from the strictest legality . In addition, financial advice is needed first of all to think about how the amount of money will be disbursed. Nowadays, it is not necessary to have all the capital to invest, there are other alternative ways such as real estate crowdfunding that give you the opportunity to invest in a project as exciting as your own home.
Mevilla, your trusted estate agents in Cabo Roig
Our estate agents in Cabo Roig are perfectly trained to communicate with you in different European languages: Spanish, German, English, Finnish, Russian, Norwegian, etc. Thanks to their extensive and solid trajectory in the real estate sector , they foresee every unforeseen event and make the buying and selling process more bearable.
Mevilla has been in the real estate sector of the Costa Blanca (Alicante) since 1999 to respond to the needs of buying and selling properties on the shores of the Mediterranean Sea . We like to witness the happiness of our customers at the end of the whole process. If you want to be the next one who shakes our hand with a smile from ear to ear, contact our services without obligation through our communication channels:
· Address of our office: Calle Torreón - Local 7 - 03189 Cabo Roig (Orihuela Costa, Alicante, Spain)

Landline: (+34) 966 761 390

Mobile phone: (+34) 606 046 275

· Email: info@mevilla.com
29 Aug 2019
Latest News

Mevilla on the popular TV show "A place in the Sun" Mevilla - how we expand your possibilities when selling your...
Read more + 25 Nov 2021
Since the day of today military certificates which was obliguatory to obtain for non-Eu Residents when purchasing a...
Read more + 2 Jul 2021
The Alicante Association of Real Estate Agents points out that national buyers have partly compensated for the fall in...
Read more + 13 May 2021