Reserve our properties in Torrevieja to enjoy events like the cycling tour in Torrevieja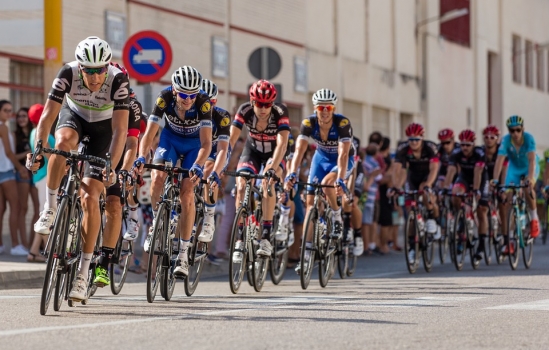 Torrevieja turns to each event it organizes. On this occasion, he has been fortunate to host one of the most anticipated events by the cycling community: The Cycling Tour of Spain 2019 . Many tourists, especially fans of this exciting sport, took the opportunity to rest in one of our properties in Torrevieja.
The cycling race, with a route of more than 60 municipalities of Alicante, has exposed the natural beauty of the south of the Costa Blanca . The Vuelta a España is a very good opportunity to discover charming coastal places like Torrevieja. The starting point was carried out from the wonderful salt mountains of the Salinas de Torrevieja in contrast to the image of the lagoons.
August 24 has been a very marked date for many nationals and foreigners who were eager for the starting gun to begin. This appointment is one of those indicated in the calendar and not forgotten. In addition, it has served as an excuse for many British, Dutch and French (where the sport of cycling is lived a lot) to take a few days off and escape to the Costa Blanca to offer support to professional athletes and visit the wonders of Alicante .
Do not miss the next event and stay at one of our properties in Torrevieja
Make sure you organize very well so you don't miss the next global event. For this, the first thing you should look at is if there is availability in one of our properties in Torrevieja and then you just have to relax and enjoy every moment surrounded by the best environment. Our comfortable apartments, bungalows, villas, villas and duplexes will guarantee you the rest you need after long days visiting the heritage of Torrevieja .
Thanks to this great concentration, the city of Torrevieja has become known among the more than 400 million spectators. The projection at an international level has been very relevant and Torrevieja has given an image that is respectful of the environment and very appealing to spend the summer between its clean beaches, colorful lagoons and beautiful natural parks .
The truth is that this city of Alicante hosts a large number of sporting and cultural events that are often not as visible as La Vuelta a España . Find out about upcoming events because they may be of interest to you and may be the best excuse to enrich yourself culturally thanks to the discovery of new places.
Guarantee your rest in our properties in Torrevieja
If you are looking for a place to not get bored and also to serve as a cultural enrichment, reserve your place in our properties in Torrevieja. The city of Alicante never rests and is always involved with important events, the last of them La Vuelta Ciclista a España 2019 .
Torrevieja has proven to be the ideal place to live or enjoy summer days . If after seeing the landscapes of the city of Alicante and you have wanted to live the experience in first person, contact our real estate:
· Address: Calle Torreón - Local 7 - 03189 Cabo Roig (Orihuela Costa - Alicante - Spain)

Phone: (+34) 966 761 390 or (+34) 606 046 275

· Email: info@mevilla.com
Reserve a few days of rest in the most important city of the Costa Blanca to see the best international events.
23 Aug 2019
Latest News

Mevilla on the popular TV show "A place in the Sun" Mevilla - how we expand your possibilities when selling your...
Read more + 25 Nov 2021
Since the day of today military certificates which was obliguatory to obtain for non-Eu Residents when purchasing a...
Read more + 2 Jul 2021
The Alicante Association of Real Estate Agents points out that national buyers have partly compensated for the fall in...
Read more + 13 May 2021