Fabulous houses for sale in Cabo Roig, the perfect property to create your home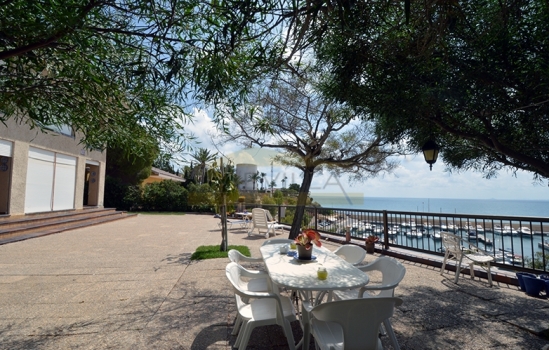 MEVILLA offers you the home you have always dreamed about to create your home. We have magnificent homes for sale in Cabo Roig.
On the Costa Blanca South, between the towns of Torrevieja and Torre de la Horadada, is Cabo Roig, a spectacular corner of the Mediterranean ideal to live all year enjoying the sun and the sea.
Still stands, in this spectacular coastal enclave, a majestic lookout tower from the time of the attacks of the Berber pirates, which dominates the entire environment.
In this beautiful area of the Spanish coast you can enjoy watching the greatness of the sea while you walk along its Paseo Mirador or relax while sunbathing in " La Caleta ", a small cove of soft sands and clear, temperate waters.
If you are passionate about water sports, you can enjoy all the advantages offered by your Cabo Roig Marine Yacht Club , where you can hire your yacht, rent a boat or practice various water activities.
In this quiet residential environment surrounded by lush vegetation you have the necessary services to live comfortably all year round.
You will find a wide range of shops, supermarkets, pharmacies, places of worship , etc. and, of course, places of leisure and restaurants to spend pleasant moments with your friends.
What kind of houses for sale in Cabo Roig do you prefer?
We will be happy that you tell us the requirements you want your new home in Spain to fulfill. In this way we will offer houses for sale in Cabo Roig that meet your needs.
You will be surprised by the excellent communications , through the AP-7 motorway or the N-332 national road, which Cabo Roig has with the international airports of Murcia or Alicante.
You can quickly and safely access the main locations in the area or airports. You will check the affordable prices of flights to the different European cities that will allow you to maintain a regular contact with your loved ones.
Decide the type of housing where you want to spend long vacation seasons or set to live after your retirement.
Do you want to live near a golf course? Do you prefer a duplex in a community development where you can enjoy a splendid pool with gardens?
Maybe you prefer a traditional style villa where you can relax in the solarium surrounding your private pool.
In MEVILLA we have a wide range of houses for sale in Cabo Roig where you can choose a villa, apartment, bungalow, duplex or even a plot to build your house.
We offer you extensive information of the surroundings of our houses for sale in Cabo Roig
We will be happy to solve all the questions you ask us about our homes for sale in Cabo Roig.
Do not hesitate to ask us all those concerns that arise. We understand your situation perfectly and we put ourselves in your place before the challenge of moving to another country.
Our expert staff will offer you valuable information on the locations and characteristics of the homes you choose to help you make the right choice.
Fill in the contact form that appears on the web or send us an email to info@mevilla.com and we will contact you.
We will be happy to receive you at our offices located at Calle Torreón, Local 7 - 03189 Cabo Roig - Orihuela Costa (Alicante) Spain.
Telephones: (+34) 966 761 390 | (+34) 606 046 275.
13 Jun 2019
Latest News

Mevilla on the popular TV show "A place in the Sun" Mevilla - how we expand your possibilities when selling your...
Read more + 25 Nov 2021
Since the day of today military certificates which was obliguatory to obtain for non-Eu Residents when purchasing a...
Read more + 2 Jul 2021
The Alicante Association of Real Estate Agents points out that national buyers have partly compensated for the fall in...
Read more + 13 May 2021