MEVILLA, your estate agents in Cabo Roig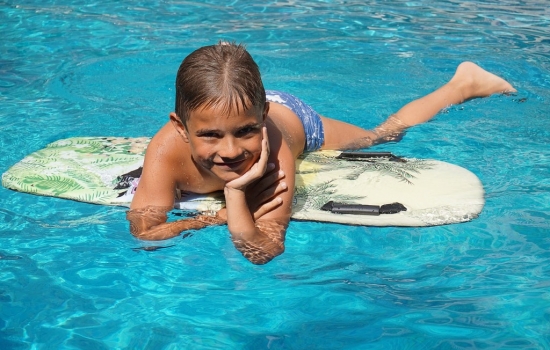 Would you like to have a fabulous home on the Costa Blanca from where you can peacefully observe the Mediterranean Sea? MEVILLA are your estate agents in Cabo Roig that will help you find the house you want.
If you imagine living in a magnificent residential environment very close to the sea and surrounded by lush Mediterranean nature, then you are thinking of Cabo Roig.
Cabo Roig is a beautiful and quiet corner of the Costa Blanca South that is located in Orihuela Costa, very close to Torrevieja, just 11 kilometers away from this important tourist center of the Costa Blanca.
From Cabo Roig, where there is still an impressive lookout tower from the time of the incursions of Berber pirates, you can enjoy breathtaking views over the sea.
It has a beautiful sea cove "La Caleta" with soft sands and calm waters perfect to relax in the sun while listening to the murmur of the waves of the sea.
Its spectacular Paseo Mirador allows you to enjoy watching this wonderful area of the Spanish coast while you take an ice cream or taste an exquisite paella in its many bars and restaurants.
Can you imagine this summer enjoying the beaches of Orihuela Costa with your friends? Come and live at the incomparable Costa Blanca, and choose between its beaches, its golf courses and its Ports of Sports.
Now is the perfect time for you to contact MEVILLA, your real estate agents in Cabo Roig, to buy your new home on the Costa Blanca.
We are the estate agents in Cabo Roig that we offer you confidence and professionalism
If you are looking for estate agents in Cabo Roig, MEVILLA offers the confidence and professionalism you need to make your new home in Spain quick and comfortable.
We have a long professional experience in the real estate sector that we put at your service. Do not hesitate to ask us questions that concern you related to the purchase of a house in a country other than yours.
We will inform you widely about all those procedures that you do not know about. On our website we offer an extensive guide to the steps you can take when buying your home in Spain
Our real estate agents in Cabo Roig offer you a wide portfolio of properties, among which we can highlight apartments, villas, chalets, bungalows, duplexes, ...
We will be delighted to listen carefully and, in this way, develop an accurate profile of the type of home you want on the Costa Blanca.
Next, we will send you a carefully selected selection of properties that suit your tastes so you can choose your favorite.
MEVILLA, estate agents in Cabo Roig that make your dreams come true
If you want to live on the Costa Blanca to enjoy its wonderful sun, its extraordinary beaches and its relaxed and healthy lifestyle, contact MEVILLA, the estate agents in Cabo Roig who will find the house of your dreams.
We speak fluently the main languages of Europe, so you will not have any problem of understanding with us.
If you want to know us better, you can follow us on social networks and check our extensive activity.
Fill in the contact form that appears on the web or send us an email to info@mevilla.com
We will be delighted to receive your visit at our offices located at Calle Torreón - Local 7 - 03189 Cabo Roig - Orihuela Costa (Alicante) Spain.
Telephones: (+34) 966 761 390 | (+34) 606 046 275.
6 Jun 2019
Latest News

Mevilla on the popular TV show "A place in the Sun" Mevilla - how we expand your possibilities when selling your...
Read more + 25 Nov 2021
Since the day of today military certificates which was obliguatory to obtain for non-Eu Residents when purchasing a...
Read more + 2 Jul 2021
The Alicante Association of Real Estate Agents points out that national buyers have partly compensated for the fall in...
Read more + 13 May 2021