7 reasons to play golf on the Costa blanca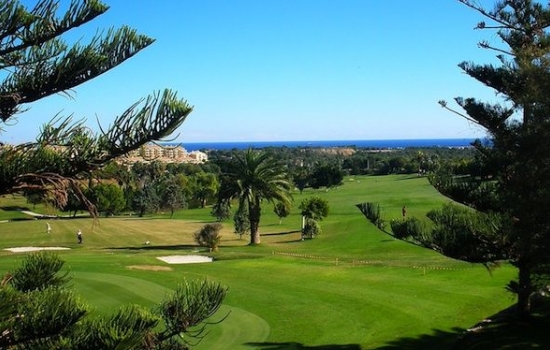 Many of the properties that Mevilla has on the Costa Blanca are on a golf course or next to it.
The Costa Blanca has become a paradise for any golf lover, here we give you 7 reasons to practice golf on the Costa Blanca.
1 By the climate: The Costa Blanca has a mild climate with average temperatures of 20 ° and 325 days of sunshine that make it possible to play the goal all year round.
2 For the equipment: Designed by prestigious architects, the golf courses of the Costa Blanca are modern, varied and well equipped. Its maintenance is also excellent.
3 For the environment: The vast majority of golf courses are located near the paradisiacal beaches with palm trees, with the Sierra de Aitana in the background ... Always surrounded by an incomparable environment.
4 By communications: Alicante is excellently connected by plane with the main European capitals. As for the golf courses of the Costa Blanca, there are very close to the urban centers like Orihuela, Alicante, Murcia.
5 For the gastronomy: The cuisine of the Costa Blanca has a world-wide recognition, the paella plate world-wide known and with the prestige of its cooks and for being the best reflection of the Mediterranean cuisine.
6 For the tourist offer: The Costa Blanca encompasses the most diverse artistic, festive and leisure events, accumulated over a thousand years of history.
7 By the people: The friendly treatment of the people of the Costa Blanca makes one feel at home.
1 Aug 2017
Latest News

Mevilla on the popular TV show "A place in the Sun" Mevilla - how we expand your possibilities when selling your...
Read more + 25 Nov 2021
Since the day of today military certificates which was obliguatory to obtain for non-Eu Residents when purchasing a...
Read more + 2 Jul 2021
The Alicante Association of Real Estate Agents points out that national buyers have partly compensated for the fall in...
Read more + 13 May 2021