8 tips on how to save energy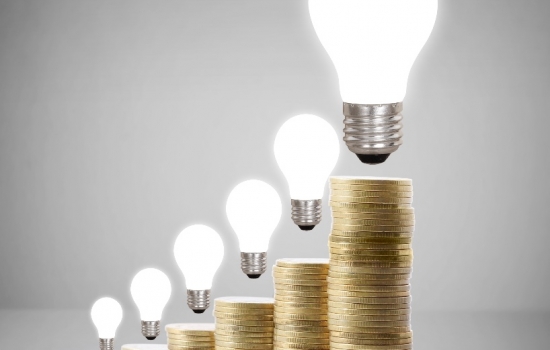 8 tips on how to save energy
Start by knowing the energy that 'your house eats'
The Energy Efficiency Certificate or the Building Assessment Report (IEE) are models that can help you learn about the consumer characteristics of your home.
2. Isolate your home well
Much of the energy effort to adapt the house to a comfortable temperature is lost by a bad closing of doors and windows. The placement of a few simple weather strips on the boards can save up to 200 euros per year.
3. Install thermostats and timers in heating appliances.
Programming the heating or air conditioning so that it is put in place a little before the inhabitants reach the dwelling and maintaining the stable temperature thanks to a thermostat can lead to a saving of around 10-12% of the expenditure on heating , About 60 euros per year.
4. Replace incandescent and halogen bulbs with LED
Halogen lamps use 10 times more electricity than energy saving bulbs or LEDs.
5. Do not cover heat sources with curtains, or elements that prevent heat emitting
It is advisable to use curtains and blinds to cover possible places of heat loss.
When the cold is over, you can get a significant saving on air conditioning by keeping the house cool and protected from the sun by throwing curtains and blinds during the day and opening them when the sun goes down.
6. Lower the water heater and adjust the refrigerator temperature
By lowering the temperature to about 40 degrees and regulating it with cold water to scrub or shower, you will notice how you save energy and money.
The refrigerator between 3 and 7 degrees (the cogenerator between -20 and 18 degrees) will save up to 10% of the bill.
7. Make efficient use of home appliances
It is recommended to put the washing machine or dishwasher when it is fully charged. The standby mode increases the consumption of appliances up to 7%, which is equivalent to about 30 euros per year. If you have to purchase a new one make sure it has an A + or A ++ efficiency
8. Reduce the temperature of the laundry
Wash clothes at 40 instead of 60, at these temperatures you will take better care of the fabrics and the colors of the garments will last longer
30 Jan 2017
Latest News

Mevilla on the popular TV show "A place in the Sun" Mevilla - how we expand your possibilities when selling your...
Read more + 25 Nov 2021
Since the day of today military certificates which was obliguatory to obtain for non-Eu Residents when purchasing a...
Read more + 2 Jul 2021
The Alicante Association of Real Estate Agents points out that national buyers have partly compensated for the fall in...
Read more + 13 May 2021