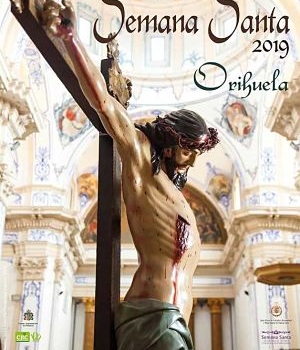 The Holy Week of Orihuela is one of the most important religious and cultural manifestations in Spain.
Declared of International Tourist Interest in 2010, series characteristics that make it unique in the world and has some traditions that today, for centuries, are still alive.
The characteristic Oriolan sound of the cornets, the tradition of the Roman Centuria, the figure of the so-called Covered Gentleman and the carved imagery of the master Salzillo are some of the remarkable characteristics of this unique event.
One of the most overwhelming processions is that which is lived on Holy Thursday from eleven o'clock at night: that of the Holy Christ of Silence.The brothers walk among the crowd in absolute silence. The only light that illuminates the route is that of the lanterns that carry
Within religious traditions, highlights the Holy Burial of Christ, Holy Saturday ,proposed as a World Heritage Site.
The visual experience of the brilliant colors of the Nazarene vestas, of the spectacular thrones or of the sunsets from the seminary; the aroma of incense, make the Holy Week of Orihuela, a unique experience.
If you want to combine Easter with the beach, Orihuela Costa is the perfect destination. Are you going to miss it?
13 Apr 2019
Latest News

Discover the coast on J/109 Mevilla-Jumbuck With our experienced skipper we offer you day charters...
Read more + 14 May 2020

Are you passionate about the sea? Is your dream to live in a place where the sun always shines? MEVILLA has fabulous...
Read more + 20 Feb 2020

If you want to live in the tourist Orihuela Costa, you will be surprised to discover the beautiful surroundings where our...
Read more + 14 Nov 2019